A fire at the recently opened Rhodes @ The Dome restaurant in Plymouth closed the restaurant for the evening. But, to paraphrase an old saying, the smoke cloud had a silver lining.
The fire extinguishers staff used to extinguish the fire were purchased from Safelincs so they were replaced free of charge. Customers who purchase fire safety equipment from Safelincs will have them replaced for free if they were located near, or used on a fire.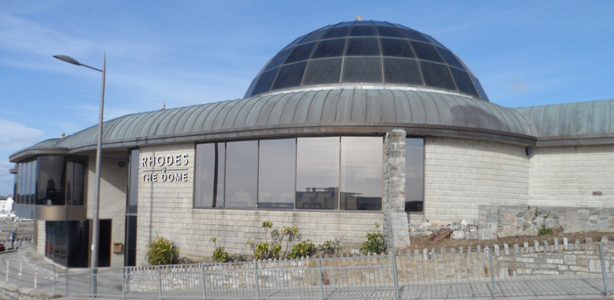 In fact, the restaurant benefited from the very latest in fire safety technology as Safelincs replaced them with water mist extinguishers of the type that are receiving considerable interest from the hotel and catering industry at the moment.
The £1.5million restaurant is the latest project from celebrity chef Gary Rhodes and opened in January this year. The fire started just after 6.30 on a Friday evening in a commercial cooking range.
Restaurant Manager David Pover praised the support provided by Safelincs. "As soon as we contacted them they were on the case and arranged for an engineer to install the new fire extinguishers. And we are very pleased to have been given the very latest appliances."
Safelincs' Water Mist Fire Extinguisher will put out just about any type of fire without leaving harmful residues. Its supersonic nozzle disperses microscopic water mist particles to suppress fires and extinguish burning materials quickly and easily. Smoke is minimised and the user is protected from the heat by the cloud of mist.
There are no nasty chemicals to clear up and the extinguisher will not ruin any food that is in the vicinity. Water mist is also safe to use on electrical fires.
In all, five extinguishers were used and each has been replaced, free of charge, by an engineer from Safelincs.
Guests present on the night of the fire complimented the staff who calmly ushered them outside while they waited for the fire to be dealt with. After the situation was under control they were able to return to the bar where they were offered a glass of Prosecco but the patrons had to wait for another night to sample the food.