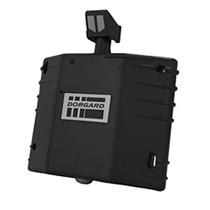 The Dorgard, a retrofit fire door retainer to allow fire doors to be held open safely, has long been a success in the UK. Well over 400000 units have been sold and have contributed to making UK businesses safer.
The European continent has also featured for many years in the expansion plan of the Dorgard, which is manufactured in the UK. Safelincs achieved Austrian TÜV certification in 2008, Italian certification in 2009 and became sole distributor for Germany, Austria and Italy in 2008/9.
With the introduction of a harmonised European standard for fire door retainers, the sales in Germany increased significantly. A further increase in customer awareness was achieved this year, when Gloria Germany started to sell the Dorgard through all its servicing centers and engineers.

Gloria is Germany's most prestigious fire safety brand. The logistics of the Dorgard sales from Gloria are handled by Safelincs through its Frankfurt based warehouse.