Safelincs have exported 500 Keyguard key boxes to the United Arab Emirates (UAE) for countrywide use in schools.
The key boxes allow storage of emergency door keys for restricted exit doors in all of the UAE's educational establishments. If the keys are needed in an emergency, a snatch-off plastic window cover allows quick access.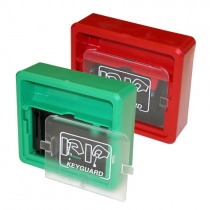 Unlike some types of key boxes, Keyguards do not require a hammer to break the cover. There is also no risk of cuts from broken glass, as the entire unit is made of plastic. Replacement windows are, of course, available from Safelincs.
UK manufactured Keyguards are available in red and green and can also be purchased with an integral electronic alarm to deter unauthorised use. They are also available with a switch allowing connection to existing alarm equipment.