It is a British Standard requirement that fire extinguishers are either wall hung or placed on a stand.  This is to ensure that fire extinguishers are kept in the correct location and to deter unauthorized movement.  There are two main types of brackets to suit most fire extinguishers; Lug and J brackets.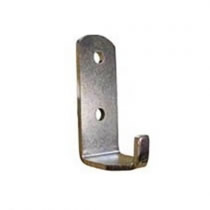 Lug brackets are specifically designed for CO2 fire extinguishers. They are shaped similarly to a letter "L" with a slight lip for the extinguisher to hook on to.  Usually, portable CO2 fire extinguishers are available in 2kg and 5kg sizes, of which the lug bracket for the 5kg CO2 fire extinguisher tends to be larger than the bracket for the 2kg CO2 fire extinguisher.  This is to accommodate the difference in cylinder size. We also offer aluminium and plastic wall brackets for anti-magnetic CO2 fire extinguishers used near sensitive scanning equipment in hospitals.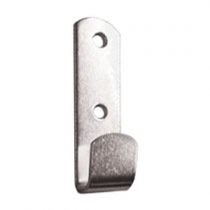 J brackets are suitable for most makes of powder, water and foam fire extinguishers.  Units are hooked on to the J bracket by a loop that is typically found on the back of the extinguisher cylinder.  Both Lug and J brackets are available in our extinguisher bracket section and are sold in packs of 20.