This week is the UK's Customer Service Week and what better time could there be to announce our best customer care results ever. We ask you, our customers, what you think of us and our service through a questionnaire sent to you after your fire safety order is delivered. This feedback is invaluable to us. We use your comments to tailor our services and products to meet your requirements even better. This process is facilitated by daily feedback sessions and a weekly customer survey meeting, in which the different departments at Safelincs sit together to run through the week's feedback.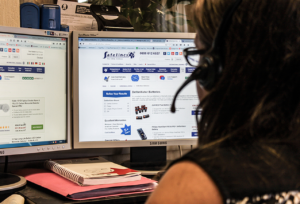 In September 83.2% of our customers that filled in our customer survey stated that they agreed 'strongly' with our question if they were satisfied with our service! We feel that this is a reflection of our service to our customers and that we go that extra mile to provide the best solutions for your needs.
Another record was broken in September with our shipping performance. We have seen our lowest total cumulative warehouse errors at 0.2%. This is an outstanding result and beats the industry standard by far!