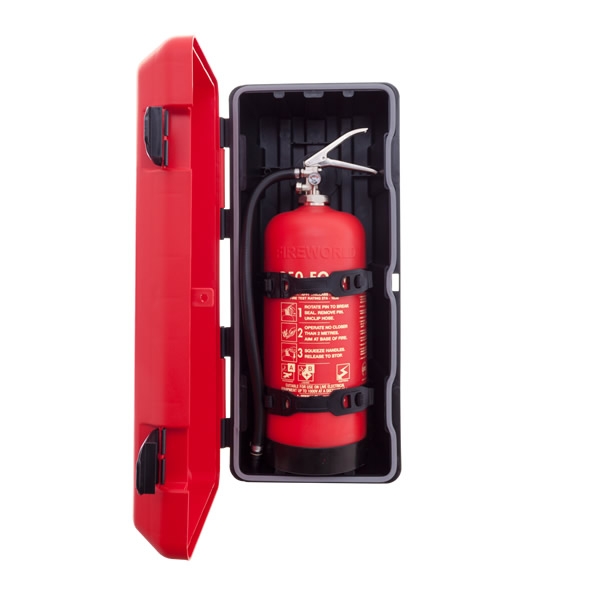 This week we have launched the Safelincs single fire extinguisher cabinets. These fantastic new models are not only durable and effective (coming with a 5 year warranty) but they are also very economical.
The bright, high-visibility casing makes the unit obvious in fire situations and the large viewing window and fire extinguisher sign make its function clear to users. The single fire extinguisher cabinet has a water resistant rating to IP54 making it suitable for external use as well as internal. The units are designed to hold 6 or 9 litre fire extinguishers.
For more information take a look at the Safelincs single fire extinguisher cabinet listing.